THE AWARD WINNING KARISMA GOURMET INCLUSIVE® EXPERIENCE INCLUDES:
GOURMET CUISINE

PREMIUM DRINKS

PERSONALIZED SERVICE

ACTIVITIES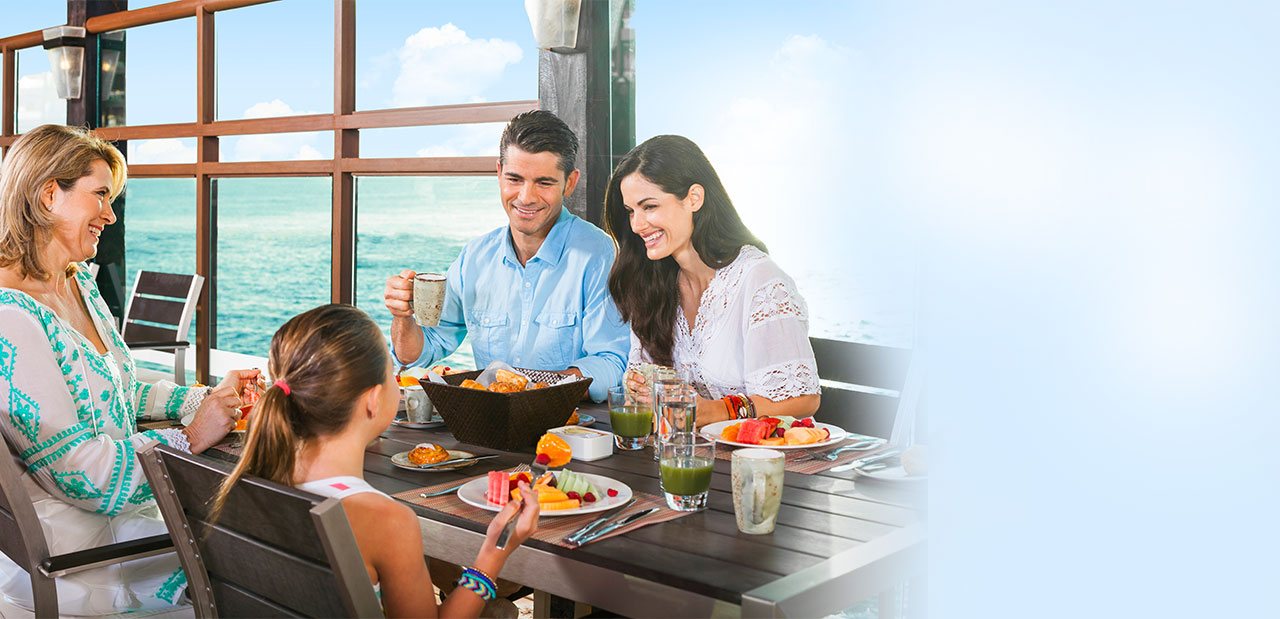 THE KARISMA GOURMET INCLUSIVE® EXPERIENCE AN UNMATCHED LEVEL OF LUXURY
Every Meal is a Masterpiece
A fine dining experience is an art form. What are the pieces that are needed to make a masterpiece? Award-winning chefs, fresh ingredients, accompanying handcrafted cocktails, and an inviting setting. At Generations Riviera Maya, every meal is a chance to experience a newfound adoration for the culinary arts. Bring a sense of spontaneity, you never know what flavors our chefs will blend together to make every bite unforgettable.
• 24-hour room service.
• Dietary accommodations for special needs, including allergies, vegans, vegetarians, celiac, and gluten-free guests.
• A variety of in-room dining cuisine options, including Mexican, Italian, Asian, and World cuisine.
• Fresh vegetables and spices grown in our 70,000 sq. ft. Greenhouse located at El Dorado Royale.
• Various dining venues from à la carte restaurants to mouth-watering food displays.
EXCELLENCE IS OUR STANDARD
Enjoy the ultimate service as our friendly, attentive staff fully caters for your every vacationing need. Our personalized service sets a whole new standard in hospitality, part of our Gourmet Inclusive® Experience, in which no request is too far-fetched.
• Full service concierge.
• Hospitality desk.
• Beach and pool butlers.
• Sommeliers.
• Romance Maître D.
• Signature Wedding Designers.
LIFE SHOULD BE MEASURED IN EXPERIENCES
You will always find exciting and fun activities to enjoy during your stay. As our guest you will have exclusive access to all our incredible amenities; from cooking lessons, to kayak rentals and yoga classes. Feeling like having fun and adventure?
• Daily and nightly activity programs.
• Eko Kids Club with fun recycling and ecology-focused activities.
• Little Eko Chefs Cooking Classes.
• Live music and shows.
• Fitness Center.
• Non-motorized water sports including paddleboats, kayak and snorkelling gear.
• Cooking lessons and tequila tastings.
• Tennis courts.